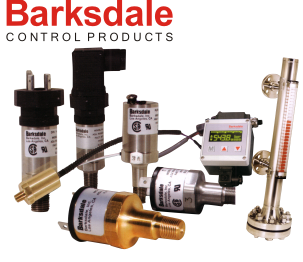 In addition to providing the most complete solutions in high pressure equipment, Flutrol now has Barksdale's exclusive representation, offering customers a complete line of process control in the following segments:

Pressure:
Pressure switches up to 18,000 psi, Pressure Transducers up to 72,500 psi, Digital Pressure Indicators up to 14,000 psi.

Valves:
Directional and Regulating Control Valves, Air Suspension Equalization Valves for truck chassis.

Temperature:
Mechanical or Digital thermostats up to 316°C with optional display.

Level Control:
Float Level Switch, Level Indicator with float or ultrasonic and with optional display.

Flow:
Flow Indicators with rotameter and viscosity sensor of up to 600 cSt optional.