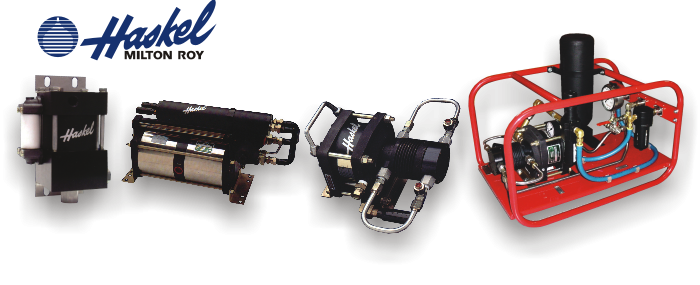 Haskel Air Amplifiers have the same operating principle has gas boosters and hydropneumatic pumps that are activated by compressed air and multiply the supply gas, the difference is that you can use part of the motor air to drive the amplifier's cycling and multiply the output to a higher pressure.
Applications
Pressure test, nitrogen or compressed air transfers, system pressurizing and much more.
Advantages
. Infinite output pressure variation;
. Does not spread heat, flame, or risk of spark;
. Does not require lubrication in the air line, thus avoiding oil exhaust to the atmosphere;
. Easy maintenance and great seal durability;
. Wide range of models, controls and options;
. Wide variety of standard and custom systems.